Finn-Slide™
Our Finn-Slide solution is an easy-to-use, space-saving and reliable vertical conveyor that can handle large box capacities. The spiral conveyor enables a safe and controlled transfer of boxes to packing stations and conveyors.
Finn-Slide operates as part of an automated system, and the equipment can also be easily integrated into existing solutions.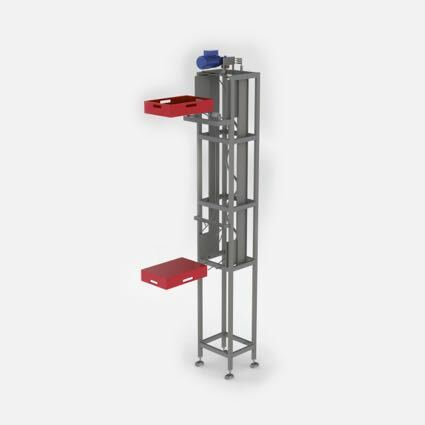 The box turns upside down and continues in the opposite direction. Suitable for systems that require boxes to be washed upside down.